RBL Bank managing director and chief executive officer, Vishwavir Ahuja will proceed on leave with immediate effect, said a stock exchange filing by the bank. Ahuja's request was accepted by the board of directors in a meeting held on Dec 25. Executive Director Rajeev Ahuja has been appointed interim MD and CEO.
The board of directors of the bank at its meeting held today December 25, 2021 accepted the request of Mr Vishwavir Ahuja to proceed on leave with immediate effect," RBL Bank said in an exchange filing.
Vishwavir Ahuja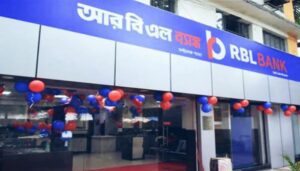 Rajeev Ahuja's appointment will be subject to regulatory and other approvals, the filing said, adding that the other terms and conditions of his appointment, such as remuneration, would remain unchanged. Vishwavir Ahuja joined RBL Bank in 2010. Prior to that, he was the MD and CEO of Bank of America, India from 2001 to 2009.
In a notification earlier in the evening, the bank said the RBI has appointed an additional director, Yogesh Dalal to its board. Dalal is currently in-charge of communications at the RBI.
Read also: Top 20 Successful Business Ideas in Dubai 2022 | Best Business To Start In Dubai
The regulator tends to appoint an additional director on a bank board for enhanced supervision. It has the powers to do so under provisions of the Banking Regulation Act.
Vishwavir Ahuja joined the bank in 2010. Prior to that he was country manager at Bank of America. Ahuja oversaw the transition of what was once known as Ratnakar Bank into RBL Bank, turning it into a fast growing private sector lender.
The bank has grown both organically and inorganically. In August 2013, it acquired Royal Bank of Scotland's business banking and credit card portfolio.
Dayal is in charge of the Department of Communication at RBI
Dayal's appointment is for a period of two years, starting from December 24, till December 23, 2023 or till further orders, whichever is earlier.
Dayal started a career central banker who has worked with RBI in various capacities for 25 years. He has held several positions in RBI's various offices, including central office at Mumbai in Monetary Policy Department and Department of Banking Supervision as well as regional offices at Bangalore, New Delhi and Lucknow in the departments of banking supervision, information technology, among others.
Currently, as the chief general manager, Dayal is in charge of the Department of Communication at RBI
Read also: Important things to know before starting a business in Australia | How to Start a Business in Australia
RBL Bank listed in August 2016
As of the quarter-ended Sept. 30, 2021, RBL Bank had Rs 75,588 crore in deposits and Rs 56,009 crore in advances.
The private bank reported a net profit of Rs 31 crore, down 78% year-on-year. The gross non-performing asset ratio of the bank stood at 5.4%, as compared with 4.99% in the April-June quarter.
Net restructured assets for the bank stood at 3.39% of total advances as of Sept. 30, compared with 1.8% as of June 30. Capital adequacy ratio for the bank stood at 16.3%, as compared with 16.5% a year ago.Earlier in the year, Ahuja was permitted a term extension of just one year, by RBI.