How to start a travel agency in Dubai : The UAE is among one of the world's most alluring and enticing country for tourists to visit. It has attracted millions of tourists on a yearly basis and that number is soaring on to great heights with time. Now since the tourist number is on the course to hit the government's Tourism Vision 2020 target of 20 million visitors to Dubai alone, it's an ideal time for you to set up a travel agency business in the UAE (How to start a travel agency in Dubai). Official statistics predict tourism will be worth AED 116bn by 2027 – that's 5.4% of UAE GDP – directly or indirectly supporting over 750,000 jobs.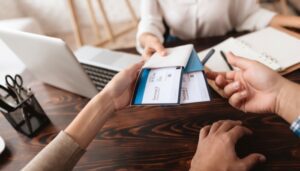 The sector is tightly synchronised, so if you're confused about how to open a travel agency in Dubai whilst complying with the rules, advice from our specialists can save you from high-budget extravagant headaches of setting up travel agency business (How to start a travel agency in Dubai) , down the line.
The following is the procedure for establishing a travel agency in Dubai:
How to start a travel agency in dubai mainland in six easy steps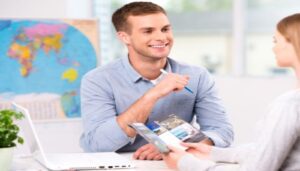 1. Establish your business activity:
The first step is for you to decide exactly what sort of business activity you want to conduct; will you specialise as a travel agency business, an inbound tour operator or an outbound operator? There are plenty of activities to choose from across all the different markets you could carry out.
2. Choose a company name:
Don't get too attached to any names before you're familiar with the rules; words such as 'global', 'international', 'East' or 'West' are acceptable but can incur extra fees, and several restrictions apply.
For example, offensive words are understandably proscribed, as is God's name, either in English or Arabic.
Read also: Top 20 Best Home Based Business Tips You Will Read This Year
3. Submit an application for a business licence:
The Department of Economic Development (DED) issues trade or business licences in Dubai (commercial, professional, industrial, and tourist). All businesses, regardless of industry, should at the very least be in possession of a business licence . The application will often need your memorandum of association (depending on the legal structure of your company), certificate of incorporation, and copies of your shareholders' passports, among other documents, to be submitted.
Specialized licences are required by some industries from the appropriate licencing authorities, and in the case of tourism, this is the Department of Tourism and Commerce Marketing (DTCM).
4. Submit an application for a tourist licence:
It will be your next step to submit an application to the DTCM for one of the three additional licences available: outbound operator, incoming operator, or travel agent.
For establishing a travel agency in Dubai (How to start a travel agency in Dubai) , you'll need an overview of your business strategy, a clean criminal record certificate, and a 'No Objection Certificate' (NOC) from the Civil Aviation Authority (if you want to offer airline tickets). Furthermore, this must be renewed every year 30 days before the expiration date.
Read also: Top 20 Successful Business Ideas in Dubai 2022 | Best Business To Start In Dubai
Cost of a travel agency license
The cost of a travel agency license is largely dependent on a number of factors including company size, number of owners, business activities and more.
As a general rule of thumb, however, the travel agency license cost in Dubai starts from around AED 20,000 for a single owner with eligibility for one visa.
Documents required for travel agency license in Dubai, UAE
The documents required are:
Completed application form
Passport copy of the proposed owner or owners
2 colour passport size photos
There may be other specific documents required, and a company formation specialist can work with you to ensure you have everything ready prior to making your application, to avoid any delays in processing.
Read also: How to start aloe vera farming business | Start aloe vera farming business
5. Set up employee visas:
Be sure to apply within 30 days of an employee's entry into the country, and soon you would receive a tourist visa.
Simply register on the Ministry of Interior's e-channels portal for staff entry permit . Once issued, employees can perform an 'in-country status change' to activate that entry permit, a difficult step in getting a full employment visa.
You'll need your trade license, passport copies, and establishment card – a service that files your company with the General Directorate of Residency and Foreigners Affairs (GDRFA). Remember, it's also be your responsibility to obtain 'OK to Board' approval prior to inbound travel for employees from the South Asian subcontinent.
Read also: How to start a consulting business in 2022 | How to grow a consulting business
6. Set up a business bank account
Last on the list is choosing the best bank for your travel agency. You must choose the correct bank that suits your needs. Most banks will require a minimum balance between AED 5000 to AED 1 million. You can not apply for a corporate bank account without a trade license. Some will require proof of residency.
Conclusion
When in doubt, you can always consult a company formation specialist here. You can save time and money when it comes to a company start-up. Some banks require certain documents that consultants can easily help you file.