How to start a consulting business in 2022 | How to grow a consulting business : Starting any kind of business is a challenge, but starting a business where your goal is to help others run their own more efficiently is doubly challenging.
A  niche tends to be a good place to look when determining how to start a consulting business, whether your area is HR (managing the workforce of a company, including sourcing, selection, hiring, and ensuring compliance), strategy (improving performance, perhaps through workflow management), technology (delivering and implementing new software solutions), or some other consulting service that will help other businesses improve and grow.
In any of these categories, the client wants guidance but doesn't want to bring on the advice-giver full time. That's where you come in. If you've got expertise and knowledge to offer and you like the idea of being your own boss, then you could be on the brink of starting your own consulting business (Consulting business plan).
What is Consulting?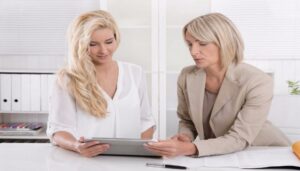 Consulting is the business of giving expert advice to other professionals. While it sounds simple enough, your success as a consultant is dependent not only on having expertise in the industry but also a natural ability to solve problems and make decisions.
Consulting can be categorised into two main sectors:
Strategy Consulting
Strategy consulting, often referred to as strategy consultancy, strategic advisory or boardroom consulting, is regarded by the majority of consultants as the most 'high-end' and prestigious segment within the professional services industry. A strategy is defined as "a plan with the aim of  realising long-term goals," and organisations regularly engage with strategy consultants for support in developing and implementing business strategies. The strategy consulting domain focuses on supporting private sector clients with the development of corporate, organisational or functional strategies and helping public sector organisations and institutions with economic policy.
Management consulting
Management consultants are responsible for the process of developing or improving business strategies. Management consultants often specialise in a particular industry, some of which include:
Human resources: An HR consultant addresses human resources tasks and processes in the overall business model.
IT: An IT consultant specialises in optimising information systems and has a sound understanding of technology services. Sometimes referred to as technology consultants, they work with clients to improve the structure and efficiency of technical systems.
Health care: A health-care consultant is responsible for identifying efficiency gaps Read
improve the structure and operation of healthcare organisations.
How to start a consulting business in 2022 | How to grow a consulting business
Once you've pinpointed your consulting skillset, it's time to take the steps to actually become a consultant. Here's where you need to start:
Invest Time in Networking
Networking allows you to connect with others in your industry, stay in touch with key people, make yourself known to potential clients, and seek introductions that can help advance your business. If you meet with someone in a professional capacity, find some way to connect with them.
You may want to exchange contact information and send a follow-up email, or you can use professional networking websites like LinkedIn. You never know who you may want to reach out to later, and online tools make it easy to find people no matter when or where you met them
Find Your Niche
Don't try to offer something to everyone. You will be a far more successful consultant by applying your expertise to a niche market that needs what you have to offer. In this way, you can tailor your services so they add value to a specific group of people or businesses. Ask yourself:
What services are missing in your industry/geographic area?
What are your areas of specialty?
What problems can you solve that no one else is solving?
Who would benefit the most from your knowledge?
Read also: How to earn money from sharechat | How to earn money in share chat app
Create a business plan
Now it's time to write a business plan. Your value proposition and target market are the base of your plan and should be highlighted at the beginning of the document.
From there, you want to create a plan that includes a competitive analysis as well as financial considerations, which include the cost of your consulting business and your forecasted profit.
Take note that business plans change over time and that's okay. Don't be afraid to modify your business plan when long-term goals evolve and new opportunities arise.
Create a marketing plan
Because the consulting business is competitive, a marketing plan is crucial. Networking is the best method to secure consulting work. You want to become a reputable source whose opinion is valued in the industry. To do so, you have to constantly network and build loyalty among your client base.
Read also: How to create account in freelancer.com | How to open an account on Freelancer
Take care of your finances
Starting a company is a costly proposition, so it's important to create a budget that lays out all your costs. You may decide that you need additional capital to be successful. If you do take out a business loan, make sure that you know how you will spend it. A problem many consultants face is separating personal finances from business finances when they first start. To avoid spending mishaps, implement ways to distinguish your business costs from your personal costs by opening a business bank account.
Set your consulting fees
What are customers willing to pay for your services? This is an important question to hash out at the beginning. There are different consulting fee models, but you ultimately want to base your rate on your clients, the services you offer and the time a proposal takes.
After you determine your fees, you need to select a payments system that allows your clients to pay for services. Many consultants use invoices to bill clients for the hours worked. With a robust invoice system, you can fill out your client's information (which is saved in a customer directory) and send the billing statement in seconds via email.
Read also: Top 10 Email Marketing Tools in 2022 | Best 10 Email Marketing Services for Small Business (2022)
Know What Comes Next
As with any business, you will be a more successful consultant if you have a plan for what comes next, both short term and long term.
In the short term, have a plan in place for how you will embark on a project before you begin working with your first client. Be prepared so when a client says yes, you can lay out a timeline and expectations for how the process of working with you will go from start to finish, as well as provide any necessary materials to get started.
In the long-term, you need to know how you will position your business within your market, how you will advertise your services, and what your expectations are for income and growth. Creating a business plan will help you plan and set goals for the next one, five, and 10 years
Network with potential consulting clients
Once you have the foundation of your new consulting business set up, you're ready to start searching for new clients.
You'll need a steady stream of clients to get your company off the ground and keep your income steady. Fortunately, there are a lot of great options for marketing your business and networking with potential clients – both online and offline.
Read also: How to Earn Money from Twitter | 15 Ways to Make Money with Your Twitter Account | How to Make Money on Twitter: Beginner's Guide (2022)
Protect your business with consultant insurance
Shielding your new company with the right consultant business insurance protects you, your clients, and your employees (if you decide to hire part-time or full-time help). Being properly insured builds trust and confidence with your clients since they know your insurance will cover any losses that might happen if working with you doesn't work out.i t also protects you from costly lawsuits that could be devastating for your new consulting business.
Write a boilerplate proposal
Do a boilerplate proposal that includes pre-written text on your background and qualifications. Give the client the peace of mind of seeing the formality of a proposal with a lot of background.