How to create account in freelancer.com  : Nowadays there are many platforms to earn money online from which you can earn money sitting at home. One of them is the freelancer.com platform. Where you can pick up new types of projects, the art in which you are expert like graphic design, web design, web developer, app developer etc., then you can work on that project. Or at the same time, the option of Bid also comes, in which you can take a project by placing a bid, and start work. It is considered a very good platform in India.
People trust this a lot because your account is thoroughly checked in this. And at the same time the account of payment is also checked. And people do freelancing because there is no boss in it, everyone works on their own. So let's talk about how it works on Freelancer. I will tell you in this article How to open an account on Freelancer | How to create account in freelancer.com | open freelancer account | freelancer open new account | freelance account opening. To know this read this article completely
What Is Freelancer ?
Freelancer is called a person who gives his service by taking money, and the person who does freelancing is called freelancer. If a person has any ability, talent or any art, then he should use that art for another person and that other person gives money in return, this is called Freelancing. Freelancing can be of many types like- Writing & Translation, Graphics & Design, SEO, Digital Marketing, Programming & Tech, Video & Animation, Music & Audio etc. All Freelancing is included in it.
If you understand through example, suppose you are a person who knows very good Graphics & Design and there is another person who has to get designing, then that person will contact you and you will design for him and then you will get that. The person will give money.
Read also: How to Start a Digital Marketing Agency 2022
How to create account in freelancer.com | How to open an account on Freelancer
Create your account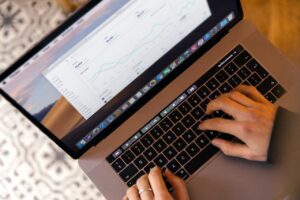 Creating an account at Freelancer to find freelance work is a one-step process that is actually easier than at Elance and Upwork.
Step 1: Go to www.freelancer.com You will see two options to sign up and start freelancing. Either click the Sign-Up button on the top right or click the Work button at the center of the page.
Step 2: After clicking on the Sign-up button or the Work button, you will be taken to a new page where you will have to fill your account details, such as your username and Password. After entering your details, finally click on the 'Create Account' button.
Step 3: After creating the account, you can fill your skills and attributes in your profile such as Content Writer, App developer, Website designer etc and press the button of Next. so that Freelancer.com can show you the jobs you are most qualified and expert for. After that he will again ask for your full name, language and experience, then you have to fill it all and press the next button.
Step 4: After that in the next step you will be asked for verification of payment account. So you can verify it with PayPal, Credit or Debit card. So that later any client can easily pay for any project.
Freelancer.com, by default, gives you a Plus membership to use for free for one month. But you can cancel, downgrade or upgrade your Plus membership before the end of the month.
Read also: Top 10 Email Marketing Tools in 2022 | Best 10 Email Marketing Services for Small Business (2022)
Create your profile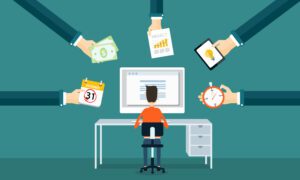 Profile setup – As discussed in the previous articles of this series, anyone who wants to learn how to become a freelancer and do freelance work online has to build a very strong profile. In the absence of job history, this is your spearhead in job hunting. The profile is the gateway for getting a job. It gives employers insight into the quality of expertise you have to offer. For this reason, your profile should be as complete and as detailed as possible. Taking the time to flesh it out can make a big difference in how seriously clients take you.
Profile Photo – Your profile photo is one of the very important thing. You can choose a neat looking photo in which you have a nice smile and a stress free look. The customer doesn't want to work with you just by seeing your presence but even before that he sees your profile. Which makes the customer feel positive with you. Therefore, you should put a good profile photo so that the client gets a little positive mind.
Read also: How to Earn Money from Twitter | 15 Ways to Make Money with Your Twitter Account | How to Make Money on Twitter: Beginner's Guide (2022)
Freelancer Service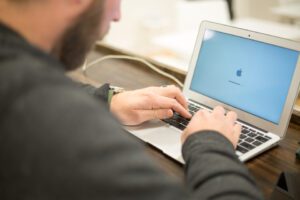 Right now I told about opening an account and creating a profile, but before that one important thing comes that what services come in freelancing. So that you can show your skills well to the customers that what you are expert in. And what types of services are provided in freelancing.
If you cannot do any of these, then it would be better to read thoroughly about one of these services and start working very well in it. So that in future if you take a project from someone, then you will not disappoint him. For this it is very important that you become a very good master in any one service. So let's talk about which services come in freelancing.
Graphic Designer
Web Designing
Video Designing
UI/UX Designing
Web Development
Android App Development
Content Writing
SEO Expert
Translator
Account Service
Marketing
Here are some surveys shown, you can become an expert in any one of these services. For that you will have to study and work a little, after that you will be able to work on any project.
Read also: Top 10 Best Affiliate Ad Networks to Generate Extra Revenue | Best Affiliate Ad Networks
How to find projects on Freelancer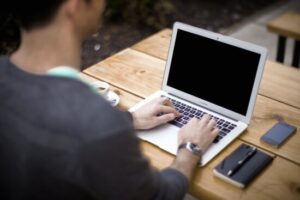 Freelancer gives you many different ways to find projects. First of all you go to Browse. Then you will see drop down menu.
After this you can go to the category of Contests, Local jobs or Projects. So first of all, I recommend going to the contests. Because on this, everyone uploads the project according to their need, and on that you can take the project by entering the entry according to your skill.
After that I recommend local job, as if you are a good photographer then you can find local freelancer photographer job of your city and work on that project. And after all, I recommend the category of the project, in this you can pick up any project by putting a bead. Like Upwork, there are hundreds of new project posts on Freelancer.com every day. Freelancer.com has 45000 jobs and 900+ category. And this job keeps getting posted every day.
Some tips to start working on Freelancer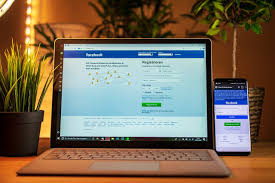 There are some tips and tricks that I am going to tell you today to start working on freelancer.com. This is very important for newcomers who can prove to be very helpful for laying the foundation for freelancing career.
1. To start freelancing you need to build good reputation and good nature. Because of this, customers will be comfortable with you and they will also tell other people about your nature. Due to which you can also get the possibility of getting more projects. Instead of catching a big project very quickly, catch up on small projects, which will also give you experience and after that you will be ready to take on big projects.
2. You are completely free to work on Freelancer but at the same time if you work on any project then you should be punctual. You have to hand over that project to the customer on time. So do not take on those projects which may take you more time. Take up only those projects in which you specialize and are well versed in that. Accordingly, you can complete the project ahead of time. If you are running out of time then you can directly talk to the customer about this.
3. You can get customer feedback on how you are doing. If the customer has good feedback, and you complete the project on time and hand it over to the customer, then your name and status is above other competitors. This will also bring good reviews on your profile and the same customers keep coming back to you and they also bring new customers.
4. Many things can be resolved through your conversation. It is believed that the way you communicate is the only way you can solve any problem. Even though you are the best freelancer in your field, you can find it very difficult to work if you do not know how to communicate. Therefore, first of all, you should talk to the customer well and try to answer the important messages of the people. This creates a positive space for you in the customer's mind.
5. You have to find some way to make yourself stand out from other competitors. For example, if you are a writer, you can state that you are a "great technical writer". By telling this way, you can create a different image of yourself and this thing also makes a home on the mind of the customer. So you can make an impact on the customer by using technical words in this way.
Read also: 20 Low Investment Business Ideas With High Profit for 2022 | Business ideas with low investment and high profit
How to set up an account to get more clients?
Like freelancer login has already been discussed above, but often the question that comes up while freelancing is that many people think that what would be a better option to find work on Freelancer.com or how to find clients easily. Could you?
Start by filling all your profile details correctly like email, phone number, payment and linkedin details and get points for customer trust. Also, make sure your social media such as Facebook and LinkedIn have all the details of your freelancer profile so that clients can give you projects through social media as well.
You can also create a good portfolio so that people can give projects after seeing your portfolio and being happy with you. And after that you can get certification by taking the exam on the freelancer.com website.