How to Start a Digital Marketing Agency 2022:  Do you want to start a Digital Marketing Agency? Currently, starting a digital marketing company ranks among the most profitable business opportunities in the advertising industry.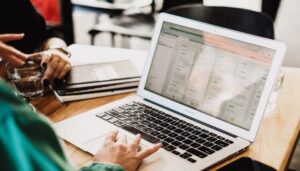 If you are a complete beginner in this field and want to start this business, you can gain skills and knowledge from courses and classes. It is advisable to work as a trainee with a reputed digital marketing company before starting your own agency.
A digital marketing agency provides a variety of customized services to the clients. And the work area caters to a wide range of segments. A digital marketing agency explores all available digital channels to promote a product or service or create a digital brand. How To Start Digital Marketing Agency 2022 | How to start digital marketing agency business in 2022 | How to start digital marketing agency from home. All this information will tell you in this article
Digital marketing tools include websites, social media platforms, banner placement, email marketing, mobile marketing, SEO, pay per click campaigns, web TV, SMS, billboards and anything with a digital foundation.
How to Start a Digital Marketing Agency 2022 | Starting a Digital Agency in 8 Steps
Educate Yourself
Find Your Niche
Do Competitor Research
Launch Your Website
Build a Portfolio
Set a Business Model
Have a Social Media Presence
Generate Leads
Read also: Top 10 Email Marketing Tools in 2022 | Best 10 Email Marketing Services for Small Business (2022)
Educate Yourself
Before beginning, it's important to educate yourself and understand as much as possible about digital marketing for agencies. Some of the most successful people in the world never stop learning. You can build your digital skills and advance your career with online courses and resources from top institutions. So, invest your time and money in learning. You'll also want to have an understanding of the industry as well.
Some different concepts you'll want to understand are PPC (pay-per-click marketing), SEO, email marketing campaigns, and creating online funnels. You'll also want to understand graphic design and content marketing as well.
Read also: How to start a drop shipping business in Dubai?
Find Your Niche
First, determine your target audience. and a list of services you wish to offer. Additionally, you have to fix the pricing plan for the services. However, sometimes you need to send customized quotations to your customer.
Do Competitor Research
When starting any business, you'll want to know how you'll rank against the competitors. When you research your competitors, you'll then be able to understand how to surpass them.
To do competitor analysis, you'll want to use the same keywords your business would use online. Narrow down your competition to about 10-15 competitors.
Once you've discovered your competition, check out how they're monetizing (obtaining their money). Then you can learn what their methods are and what's successful.
Read also: Top 10 Best Affiliate Ad Networks to Generate Extra Revenue | Best Affiliate Ad Networks
Launch Your Website
Before starting a company or agency for the digital marketing in India you need a cool and awesome website to promote your services. Even not just the website, you need Quality of the Content like most of the Popular Indian bloggers are doing that they start a blog from scratch and make the millions & then start a digital marketing agency for others.
Build a portfolio
Your past work can help demonstrate to prospective clients that you're capable of creating great things.
Be sure to highlight your best work from your portfolio across your website and social media channels — though, don't make your social media channels completely self-promotional. Conversations aren't one-sided, and that goes for social media as well.
What works even better nowadays for agencies is to blog about their expertise and give their advice and opinions on things. It's also perceived as less promotional — more on this in a moment.
Read also: 20 Low Investment Business Ideas With High Profit for 2022 | Business ideas with low investment and high profit
Set a Business Model
There are numerous ways you can bill your client, and how is up to you. One choice is where they pay you by the hour. This is good for when you have one or shorter tasks. When you start scaling up it can be trickier.
A flat retainer is a simple pricing model. This is a flat fee for the month. Just make sure to have rules as far as if a client quits early or scales up with their requirements.
The next pricing model is the percentage of spending. This makes sure your agency will receive the correct compensation from your hard work. You can also check our digital agency pricing guide to find out which model fits best for you.
Read also: How To Start An Ice Cream Truck business | Ice Cream Truck Business Plan
Have a Social Media Presence
When you're starting a digital marketing agency, you'll want to be on social media. It's free to create an account on social media platforms, so why not take advantage? You can benefit from organic lead generation, engaging with customers and potential customers, and then turn your business global.
Read also: Important things to know before starting a business in Australia | How to Start a Business in Australia
Generate Leads
So now you have a list of leads to target. Your job is to turn some of those people on your list into clients. The most direct way to do this is to let them know you have a service to offer
If you're starting a digital marketing agency, I recommend you both pitch a paid service and offer your service for free to a few key customers. Let's start by looking at the more controversial of these two strategies.