Top 10 Email Marketing Tools in 2022 | Best 10 Email Marketing Services for Small Business (2022) | Top 10 Email Marketing Tools : Email marketing is one of the most powerful means of communication between a brand and consumers. It proves instrumental in creating a dialogue between the two when it comes to conveying information, offers, news, and product information. It's not only a easy and proven marketing strategies to reach out to masses, but the most cost-effective too. It yields great results when carried out using any of the leading email marketing tools.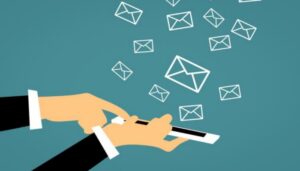 Emails add a personal touch to your communications with the subscribers. Hence, marketing specialists always prioritize email marketing campaigns when devising the marketing strategy.
What Is An Email Marketing Tool?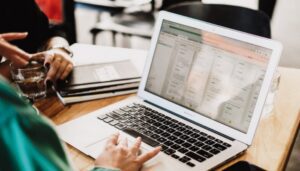 Email marketing tools are different types of software that allow marketers to create, send out, optimize email campaigns, and keep track of them as the campaigns gain speed. An email marketing tool can be a single tool, such as an email subject line generator or an inbox placement testing tool, or a suite of tools that allows a marketer to manage all aspects of their email marketing from start to finish.
While there are many types of email marketing tools, an ESP, or email service provider is the most popular type.
You should make sure that the features provided by an ESP, or by any other type of email marketing software tool are perfectly suitable to your strategic business goals when choosing one.
List of Top 10 Email Marketing Tools in 2022
1. systeme.io
An all-in-one, comprehensive tool to optimize and automate email marketing. Here's a snapshot of some of its key features: opens and clicks, inbox placement, multi-channel outreach (Email, Social, and SMS), A/B tests with dozens of available variables to test each email design element with real data, landing page optimization tools using Google Analytics data. With systeme.io you can use all tools on one
2. Constant Contact
Constant Contact is growing fast among the full slate of email marketing tools. Many email marketing platforms offer automation, A/B testing, surveys, and the like; Constant Contact has all of that. The platform also boasts intuitive forms – to make it easier to build a list – and offers online trainings and webinars among a generally-high level of support (live chat, email, phone, and more). Pricing-wise, they have a 60-day free trial (no credit card required). After that, their pricing starts at $20/month
Read also: How to start a drop shipping business in Dubai?
3. Benchmark
Not only is Benchmark's email marketing suite incredibly powerful, but it's also free. While most tools offer free trials or very limited features in their freemium plans, Benchmark gives you (almost) all the bells and whistles of their paid plans. Along with their ridiculously simple drag and drop builder, light automations and reporting tools, they also offer more advanced features like Google Analytics tracking, heatmapping and social media integration – all for free! For SMBs, Benchmark's email tool is the perfect place to start and the perfect tool to grow alongside your business.
4. GetResponse
You'll be able to acquire a lot of leads, put them in the correct workflows, and turn them into returning customers with tools and features like audience segmentation, autoresponders, landing page builders, automated emails, advanced analytics, and even webinar software.
GetResponse has a tool called Autofunnel that really stands out. It can be used to build sales, generate leads, send transactional emails, invitations to webinars, and other types of funnels. It's completely automated and very easy to use. GetResponse has all of the tools you'll need to grow your subscriber list and monetize those leads.
Read also: How to Earn Money from Twitter | 15 Ways to Make Money with Your Twitter Account | How to Make Money on Twitter: Beginner's Guide (2022)
5. AWeber
AWeber is one of the longest-tenured email marketing tools for small businesses, and one of the bigger advantages of their platform is that you get expert access regardless of the paid package you're on. They also have a strong blog for those just getting started with email marketing, and offer ideas around pre-built email campaigns and more, allowing email marketing beginners to have a solid starting point.
6. Sendpulse
SendPulse is a relatively new service which seems to have taken the email marketing industry by storm by providing some really innovative features at highly affordable prices. It seeks to bring unique features and an easy learning curve to the ESP market, making it an ideal option for beginners and professionals alike.
Read also: How to start a business in mushroom farming | How to start mushroom farming at home | How to start a mushroom farm
7. Flodesk
Flodesk is an email marketing tool that lets small businesses design beautiful emails easily. The layout builder lets you design custom graphics, removing the need for a design tool like Canva. Flodesk also offers sign-up forms to build your list faster and various workflow automations.
It's easy to use, and there are templates to help you get started. There is a 30-day free trial to test drive all the features. Best of all, it's a fixed price service: $38/month flat for unlimited subscribers, and unlimited email sends.
Read also: Top 10 Best Affiliate Ad Networks to Generate Extra Revenue | Best Affiliate Ad Networks
8. eSputnik
eSputnik is a Ukraine-based marketing automation company that has years of experience working as IT consultants for top companies applying email and SMS marketing. The company decided to merge its software development background and e-marketing experience to make an understandable email marketing tool for everyone with a customer-oriented strategy.
eSputnik helps you set up multichannel campaigns via email, text messaging, web push, and messengers easily and quickly. With the email editor, you can build scenarios for sending ready-made messages – when, to whom, where, and under what conditions. The other great thing about eSputnik is that the service doesn't divide its users into basic and pro users like other ESPs normally do. The company adheres to its motto of making professional marketing easy and affordable.
9. Hubspot's Opt-in Monster
One of most powerful and popular email capture tools out there, Opt-in Monster integrates with a number of email service providers and social media sites like Facebook, Twitter, LinkedIn, and Google+, so you can sign up for an account on any of these websites with a single click. In turn, you'll be able to import all of your opt-ins into Hubspot's Email Marketing tool
Read also: 20 Low Investment Business Ideas With High Profit for 2022 | Business ideas with low investment and high profit
10. Mailer Lite
The best email marketing software for small businesses, MailerLite has been used by more than 100,000 business owners and boasts a 4.8-star rating on G2Crowd. The platform is completely free for users who have less than 5,000 subscribers and low-costs above that threshold. Their drag-and-drop interface makes it easy to design emails on your own or use their pre-designed templates and HTML code if you don't have time to create your own design from scratch