To be a successful affiliate marketer, you need to choose and promote the right and best product for affiliate marketing. Maximum new affiliate marketers fail to earn money from affiliate marketing simply because they do not choose the right product to promote.
Affiliate marketing has been the primary source of income for many existing content creators. Its has tried and tested methods and works well when you select the best affiliate products.
Finding success in affiliate marketing is not as complicated as you might think. You need to be persistent, consistent, and a great combination of right affiliate products and marketing channel to promote.
How Do You Find The Best product for affiliate marketing?
1. Analyze Market for best product for affiliate marketing Product Demand
The first think you should take into consideration is Market demand for a product. As a general rule, you're more likely to earn higher commissions from affiliate sales if you choose products that help solve an important consumer problem. For example, overweight is a big problem in many countries around the globe, so you can expect weight loss products of all kinds — from supplements to exercise equipment to be in high demand.
Read also:  Top 20 Best Home Based Business Tips You Will Read This Year
Also, be sure to keep market trending in mind. It might not be a great idea to sell a snow skiing product if the winter season is coming to an end. But if Christmas is around the corner, you can be sure families will be doing a lot of cooking. So selecting a product related to holiday food preparation could make you a killing.
2. Select Relevant Niche
Define the needs of your niche market. Since your affiliate products will target the market your website serves, your affiliate product selection should focus on the needs of that market. If your site offers information on pet care, identify the consumer needs of the typical visitor to your site. Make a list of all of the product types these consumers might regularly purchase, and what services and promotions will interest your regular site visitor. This list can help you identify the right affiliate products.
3. Analyze Product Quality and Commission
Research the commission percentage for each sale. Some products will offer a whole dollar amount on sales or services, but most will offer a percentage ranging from 10 percent to 75 percent. Some products that offer the highest commissions are not always the best products. It is always better to select a product with higher volume sales and a lower commission versus a high commission on a product that doesn't sell well. Try to select products that offer a residual commission, as well. That way you get paid for a long time after the initial sale.
4. Avoid High promoting product
In any given niche you will probably find a lot of people all promoting the same product. Instead of following the crowd though, try to apply trick and mind game in your market. They could be the independent merchants or the products bubbling to the surface. Taking on a lot of established affiliates can be a long process, but finding a quality product that is just waiting for the right promotion will set you apart.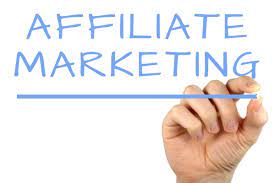 Read also:  3  Essential Digital Marketing technique for E-commerce Growth
Making an affiliate product selection can be very tricky and frustrating if you choose the wrong product. You have no control over the sales process, the marketing decisions, or the quality of the product itself. By choosing the best product from the start, you can feel confident that you are not wasting your time on a losing campaign. Many affiliates overlook this aspect of marketing, but by making a considered choice in this area you can jump to the front of the pack in almost any niche you enter.
5.Appropriate Pricing
An affiliate marketer must look at the product from a consumer's point of view. They must ask themselves whether the product is appropriately priced. No amount of marketing can sell an overpriced product. The price must be commensurate with the quality of the product or other intangible benefits like brand image.