Top 10 Best Affiliate Ad Networks to Generate Extra Revenue | Best Affiliate Ad Networks: Affiliate programs are the best way of making money online. Additionally, affiliate ad networks offer one of the highest-paying options online. Furthermore, in affiliate programs, you have full control of your income. Your earnings only depend on how much you sell from the affiliate.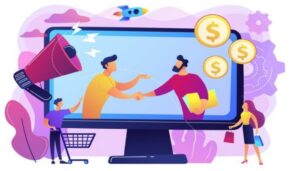 There are numerous ways, you can promote affiliate products online. When a customer buys a product from that link, you get a commission. However, it is important to know what are the best affiliate sites. Additionally, what affiliate programs are best for what products. So, here we put a list of the top 10 highest paying affiliate ad networks for beginners.
Top 10 Best Affiliate Ad Networks to Generate Extra Revenue | Best Affiliate Ad Networks
Here, I have mentioned the best affiliate programs that pay per click which provides high qualitative affiliate marketing options.
1. Clickbank
Clickbank is one of the oldest affiliate programs worldwide. Additionally, the company is hugely popular among affiliate marketers.In some specific products, Clickbank offers up to 75% commission. So the marketers can earn handsome money from Clickbank affiliates. Additionally, Clickbank pays through cheques, bank transfers, and PayPal.
2. Amazon Associate
Amazon is a well-known eCommerce platform with the highest revenue flow that any eCommerce platform has. Anyone can join Amazon affiliates as it is free, and there is no requirement to get started. Once done, you need to advertise and can earn up to 12% in advertising fees.
Read also: 20 Low Investment Business Ideas With High Profit for 2022 | Business ideas with low investment and high profit
3. ShareASale
ShareASale has been in business for 15 years, exclusively as an affiliate marketing network. Their technology receives accolades for speed, efficiency, and accuracy – and their reputation as a fair and honest business is well known within the industry.
4. Admitad
Admitad is a fast-growing global CPA Affiliate Network. They started operations in 2010. It is a German-based affiliate network headquartered in Heilbronn. They have multiple offices across the globe. Admitad is faster in paying affiliates than most companies. They provide weekly payments to affiliate partners.
5. Rakuten LinkShare
Rakuten LinkShare is one of the largest pay-for-performance affiliate marketing networks on the Internet. LinkShare was founded in 1996 by Stephen Messer and Heidi Messer and is headquartered in New York City. It has offices in San Francisco, Chicago, Tampa, Tokyo, and London. In 2005, Rakuten acquired LinkShare for US$425 million. LinkShare is now a wholly-owned U.S. division of Rakuten, Inc., a Japanese shopping portal. In 2014 Rakuten LinkShare was re-branded to Rakuten Affiliate Network.
Read also: How To Start An Ice Cream Truck business | Ice Cream Truck Business Plan
6. RevenueWire
RevenueWire is a global e-commerce platform specifically designed for companies that sell digital products online (just like Clickbank). Combined with industry-leading services like AffiliateWire, their e-commerce platform is a player in more than 120 countries.
7. Adblade is a native
advertising platform which provides an effective monetized solution. The service is content-style ad platform which ensures 100% premium branded content sites. The service is entrusted by many agencies because of its highest brand safety rating. The ad platform ensures well content monitoring and website screening. Adblade's NewsBullet delivers 3x more clicks than standard display ads. The advertiser can easily monitor the insight data regarding ad performance on the publisher's site such as no of impression, CPC, CTR, and CPA, etc.
Read also: Step By Step Guide TO UK VAT Registration Process 2022 | How to apply for VAT registration in UK
8. vCommission Affiliate
vCommission is one of the perfect affiliate programs for beginners. They have tie-ups with a wide range of companies. Here you can promote a wide range of products according to your niche audience. However, threshold income is very high in vCommission.
9. CJ Affiliate
CJ Affiliate has been offering affiliate marketing ads since 1998, and has one of the largest selection of offers in the business. Known for their large network of publishers, the company works with over 2,500 advertisers on a CPA offer type.
All publishers must be approved by an advertiser before showing their creatives, which does increase the implementation time for a publisher.
Read also: Important things to know before starting a business in Australia | How to Start a Business in Australia
10. Cuelinks
Cuelinks is an Indian content monetization network platform for Indian bloggers and publishers. They Offer a Javascript code, which When placed on the blog, converts specific text into affiliate links.